Though their are tonnes of sites you could have come across that provides full length hindi movies for free which you can watch online without paying a buck.
But indeed, you definitely not sure that whether their content are legal or not and whether you are promoting piracy by watching them.
But here, we have a list of some websites where you can genuinely and legally watch hindi bollywood and regional movies for free without promoting piracy.
Here goes the list.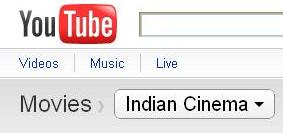 1) Youtube– Here in the Indian Cinema column at youtube.com/movies/indian-cinema, you can watch lots of oldies and some of the recent movies like Hello, Dil to Bachcha hai ji, Uphaar and many more. It also features free telugu.Tamil movies like Varudu, Happy Days, Roja,  SMS etc.  Provides movies in both SD and HD resolutions.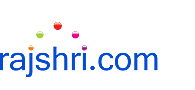 2) Rajshri.com – Brought to you by RajShri productions, this website brings you movies in Bengali and Gujarati also apart from what is provided by Youtube. You can watch almost all Raj Shri productions movies here. It also features best movie scenes and music videos.

3)Bigflix – Bigflix, a part of Reliance BIG Entertainment which is currently one of the  largest offline movie rental service in India also hosts some of the best bollywood movies on their sites.  Includes Malayalam and marathi movies also and some of the featured movies include Do knot disturb, Rajnikanth starrer Chandramukhi and many others.

4)Movieplex– Apart from Internet giant Google that provides movies free in youtube, other big player that just have entered the field is Yahoo with Movieplex. Movie collection is quite limites but have some of the most popular numbers. Provides movies in SD resolutions ad-free.